Strategy, Concept Design and Prototyping
The drivebase team has evaluated the design requirements and decided on the final configuration and dimensions of the drivebase and bumpers and plan to assemble the new drive base in the coming week.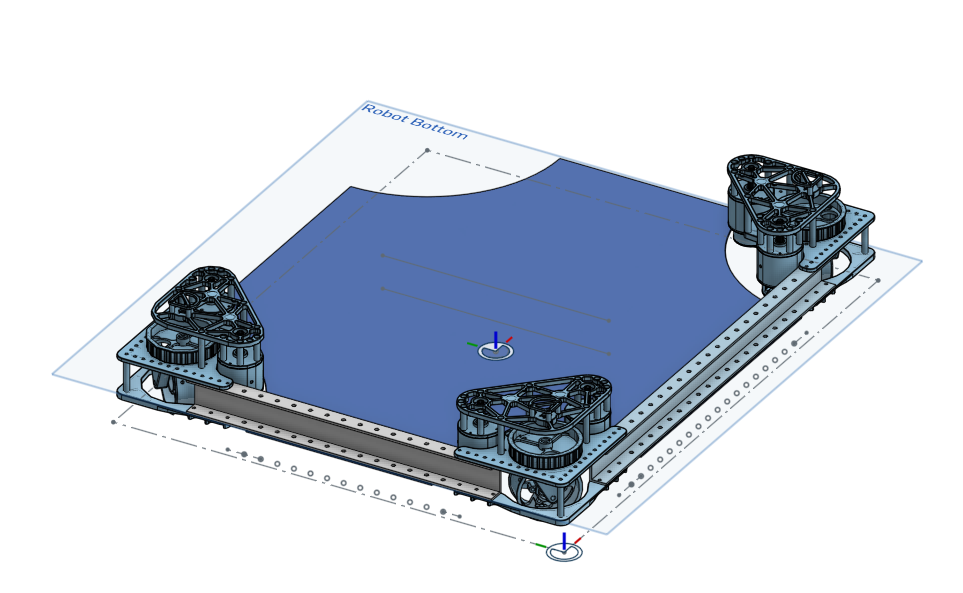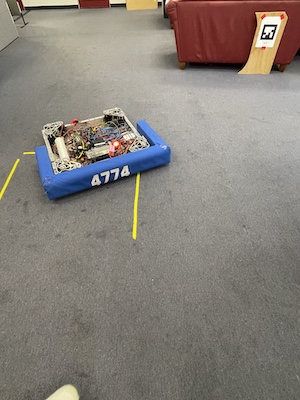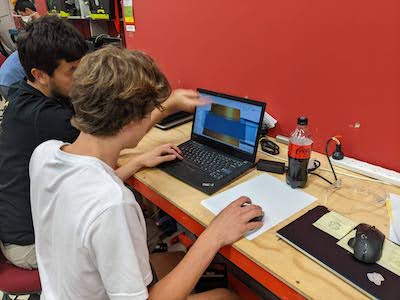 This week in emplacement we finished making the gearboxes to rotate the arm and have finalised the CAD for the rest of the extending arm and structure that supports it and are in the process of manufacturing it. We plan to have the arm ready and mounted to start testing with by tomorrow.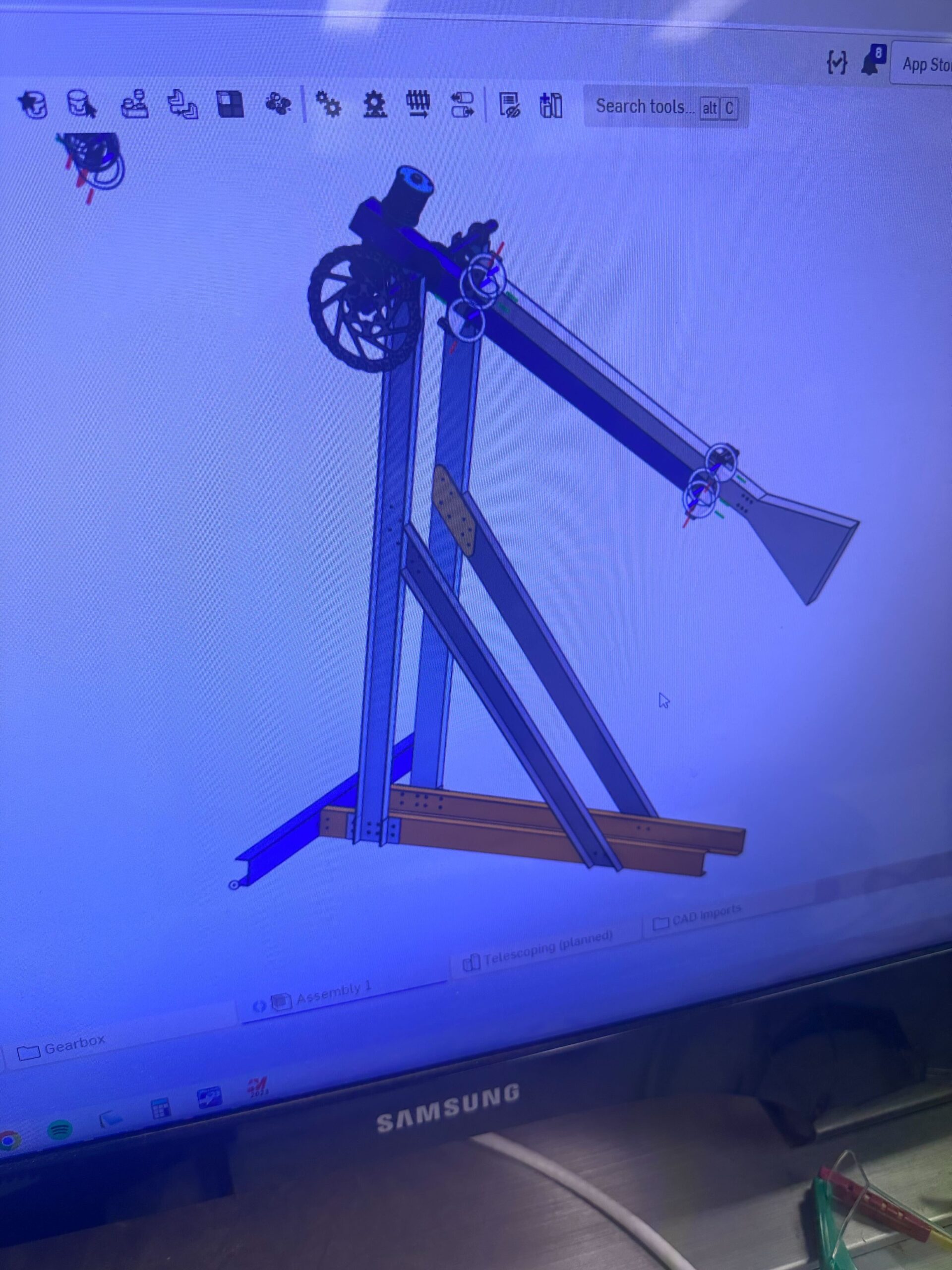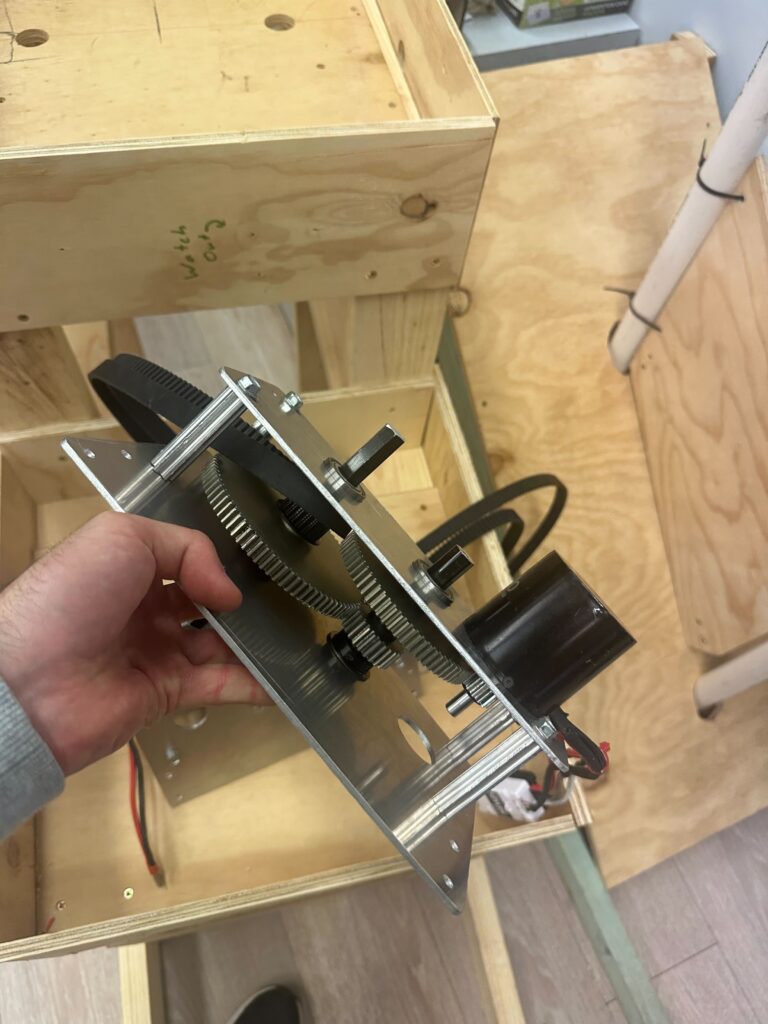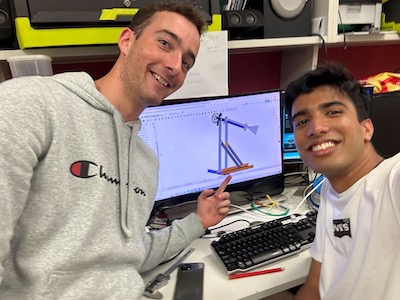 At the beginning of the week we began assembling the first aluminium prototype of the end effector, which used 2 1.5 Newton Metre Pneumatic Cylinders, this design only had 2 bare aluminium arms.
We created the cad model and attached to 3D Printed parts to ergonomically fit the cone as there was some rotation on the cone on its horizontal axis, they were attached with brass inserts and had trivets glued onto them with adhesives to maintain grip. 
Through prototyping this design, the limited torque of the pneumatics led to the addition of wooden plates between the 3D printed cone grippers and the aluminium arms, as they limited the distance the pneumatics had to pull to maintain contact with the cone.
As we inevitably had to use a stronger pneumatic actuator for the final design, we simultaneously started designing the second iteration and started work on the end effector rotation. 
The final design would be nearly finished at the end of the week, and the rotational movement of the end effector would eventually be controlled with a motor. The plan is to eventually use the pneumatic system to rotate the end effector.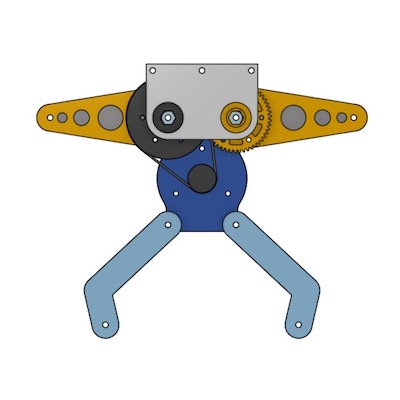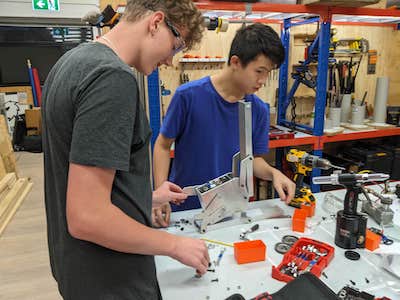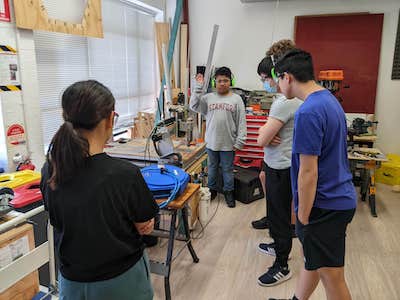 Rewrote and enchanced our vision algorith to accept multiple April tags with better accuracy. We updated the state machine and did minor formatting changes